Meet the people behind sheepCRM
There's a vision that running a club and sharing your passions with others is all you have to do. But we understand it can take a lot of time, effort and admin to run a membership.

However we don't believe that should be the case, we believe managing a membership should be simple, and we knew there was a better way, so we created sheepCRM. Membership software that manages your admin, saves you time and helps you do more of what you love. 😍
Our founders story
Three people guide sheepCRM with a common goal of making membership simple. Say hello to James, Joe & Will.
🚴‍♀️
James
James had been working in the corporate world as a Senior Manager for Amazon.co.uk. After a couple of years working for the amazing
Torchbox
team, he setup Croftsware to help startups, charities and membership organisations with their technology. James loved how passionate everyone was; they enjoyed what they were doing and were a joy to work with because they loved their work.
The common problem they faced was the struggle to manage their data and collect payments. In addition, it was hard to communicate with their members and run their organisations efficiently. James wanted to help with that. At first, he looked at large popular systems such as Salesforce; however, these were a poor fit for membership, so he focused on building a new system, and the first version of sheepCRM was born. The first-ever customer was
Adventure Plus
, and they are still 'proudly' using sheepCRM today!
🏄‍♂️
Joe
Joe was working in the pharmaceutical industry ('yawn!'), running teams which oversaw the implementation of large scale Salesforce-based solutions. After becoming disillusioned with the sector, Joe realised he wanted to work with 'socially good' organisations that were making a positive difference in their communities.
🏎️
Will
At the same time, Will was running a website agency working for the likes of large corporate brands such as Rolls-Royce; however, the work he enjoyed most was with a small number of membership organisations they had begun to work with.

With a passion for helping his customers, he quickly realised they needed an 'easy to use' membership database much more than a smart looking website as this was consuming the most amount of their time and causing the most frustration.
The stars aligned and with a common goal and, importantly, the same values, it was no coincidence that James, Joe and Will came together. Realising they saw the world the same way, they decided to create a business to help 'socially good' organisations, and the company was born.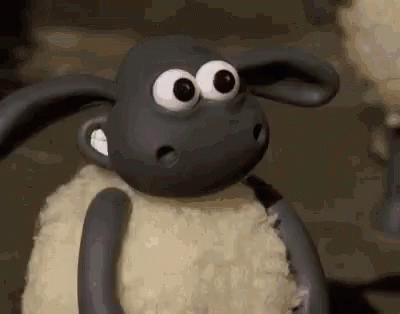 Today, sheepCRM helps an eclectic mix of incredible membership organisations that share a common goal, to help and support their community of members - from enthusiast clubs and professional associations, to charitable organisations and private members clubs. sheepCRM's customers have a passion for gymnastics, football, cars, boats, space, music, plants, food and drink, tunnels, houses, gardens, markets, education, beds, books, pets and more…
They love working with people who love what they do. #lovewhatyoudo
As the first point of contact as sheepCRM, I'm lucky to meet so many interesting, unique and wonderful people & organisations that are helping and supporting their communities. I've realised that whatever your passion, interest, hobby or profession, there is a membership club or organisation for people just like you.

Will, sheepCRM
⏰
Want to find out how you can save a tonne of time, do less admin and more of what you love?
Book a demo
today.